Administration
This page allows you to manage administation tasks, such as Users, Role Permissions, Audit Logs, and Attribution Keys.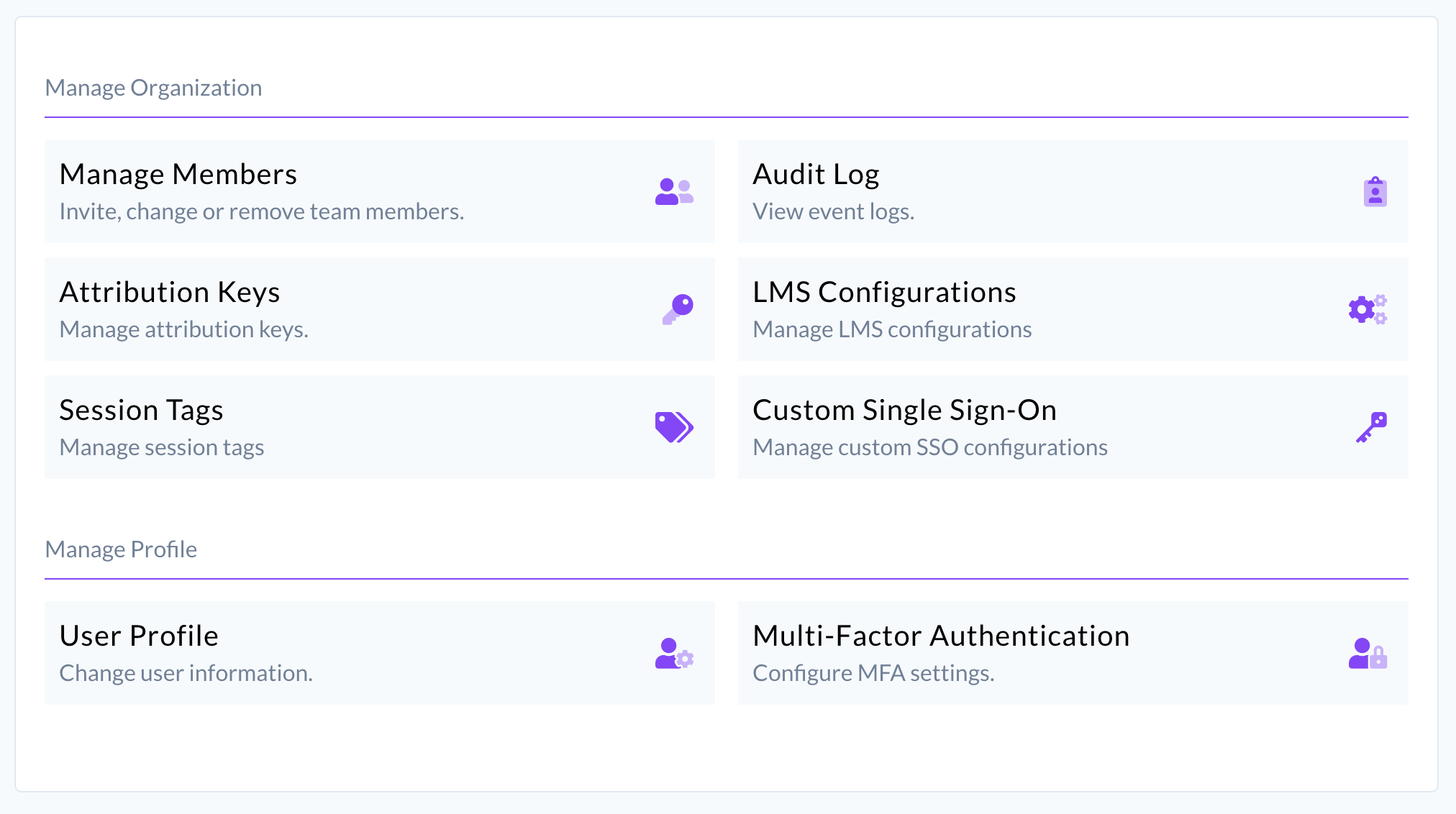 Manage Users
This displays a list of all Users in the Organization. This includes their User Name, Email, Last Login and Roles. The Invite Team Members button will display a popup to add a User by Email and set their Role.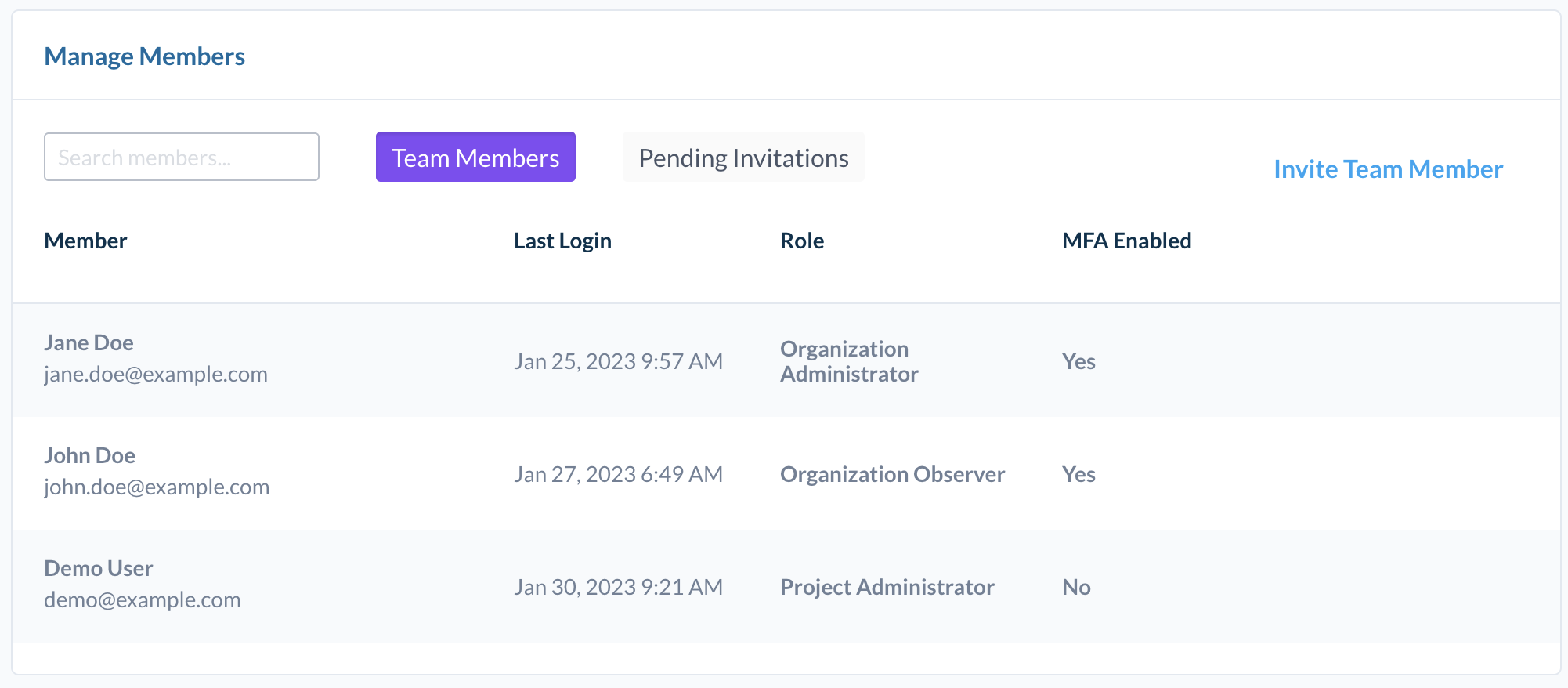 Edit User
From this page you can change the User's Role. This includes setting Roles on specific Projects in the Organization.
Attribution Keys
This is where you can create, view, edit, and delete attribution keys.
User Profile
Edit Account Details allows you to change your basic User information such as Name and Email.
Edit Security Details allows you to change your password.