Participants
The Participants page displays the information about the people recording Sessions. This is designed to provide personalized insights over time.
Participants exist at the Organization Level. A Participant may be part of any number of different Projects and record Sessions on any Scene.
Summary
The Participant Summary page outlines the Participants that have recently recorded Sessions. This is displayed as a list with the relevant Project and Scene, the Session Duration and a link to the Session Details.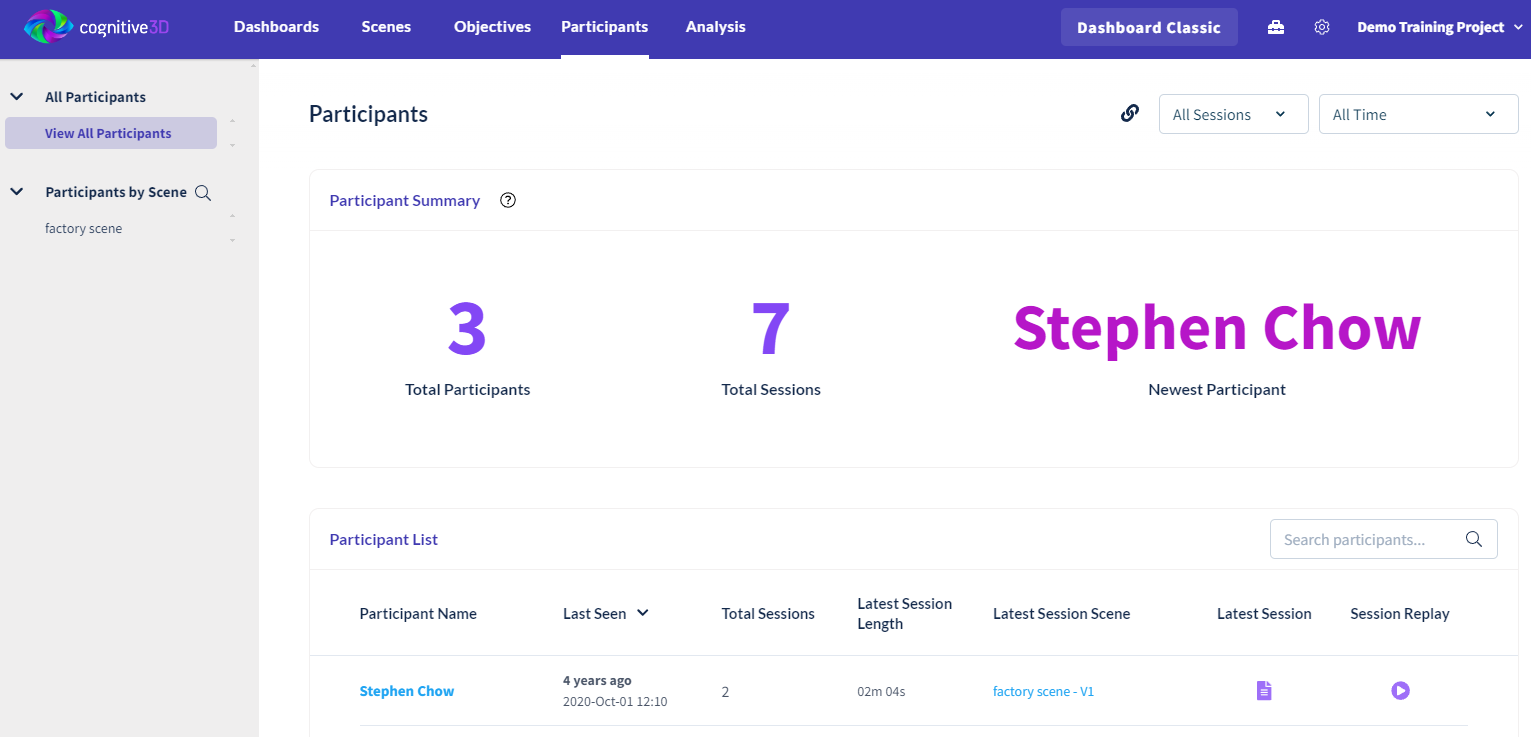 Participant List
The Participant List page includes all Participants in an Organization and tools to search and sort. This lists each Participant and the most recent Session they recorded, as well as the total number of Sessions each Participant has recorded.
Participant Details
The first part of the Participant Details page is auto-generated properties (such as total session, last scene, percentage of Objectives completed, etc) and Custom Properties defined in a Session (such as Soda Preference). Clicking on a Property value will display a popup with the change history of this value.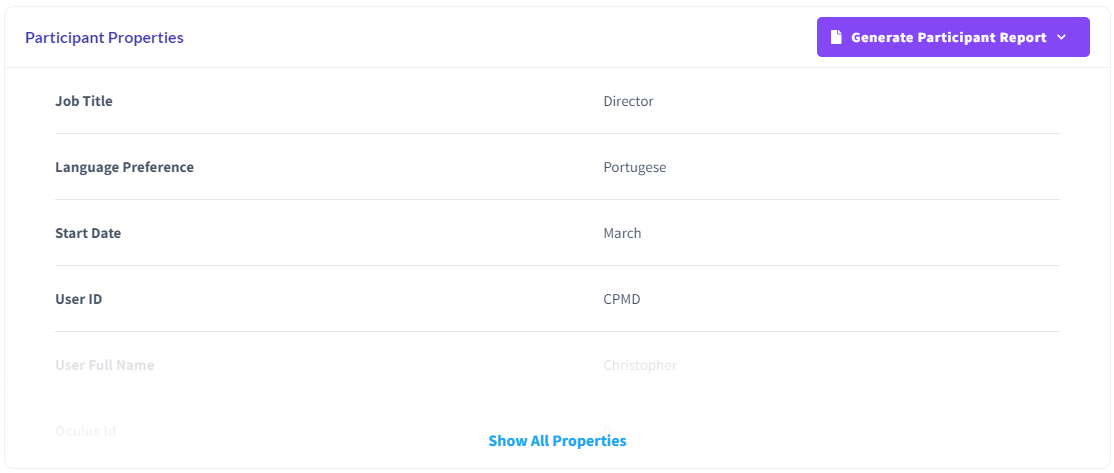 The Participant Activity Sessions Mode displays a list of every Session this Participant has recorded. It includes the Project, Scene and Duration of the Session. There is also a link to view each Session Details.
The Participant Activity Objectives Mode displays a dropdown to select a specific Objective and the results of that Objective. There is a line graph displaying the completion results as a percentage of that Objective for each Session recorded with that Objective. The number in the top right displays the change between the first Session results and the most recent Session results.
The list below displays the completed Steps of each Session and a link to each Sessions Details.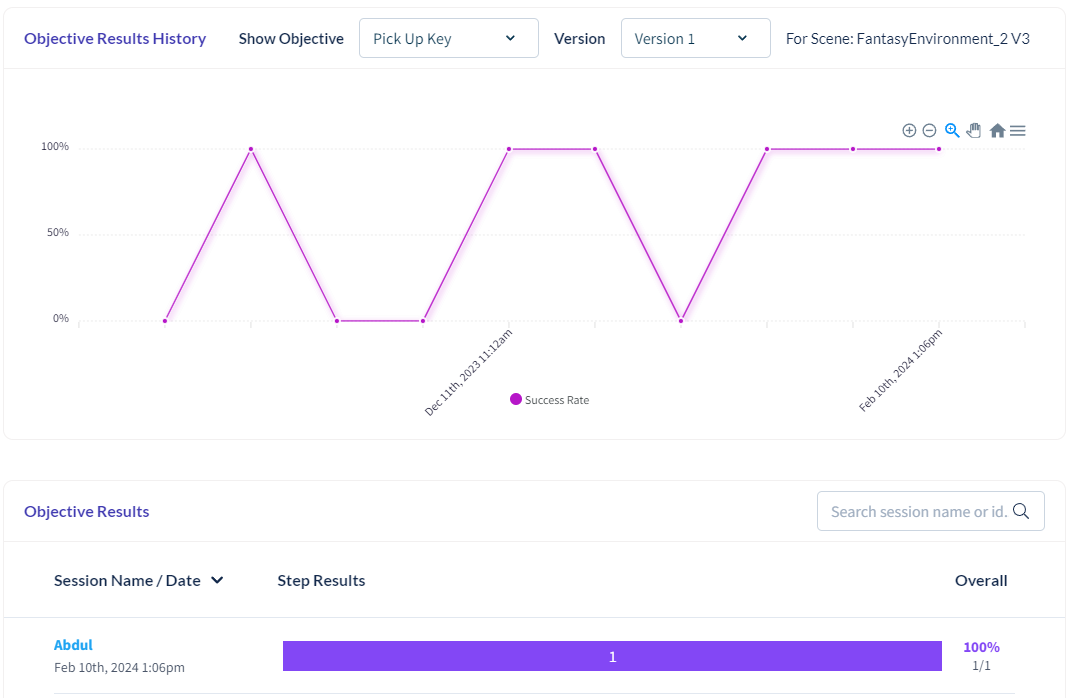 You can download or email a PDF summary of the Participant's results. This PDF includes the average Objective completion rates and the Objective results of each session.
Example Use Case - Employee Assessment
If you are assessing employee skills in immersive content, you will likely want to see how they improve over time.
Record a Session. Make sure to set a unique ParticipantId. See the Unity or Unreal SDK documentation for details.
Create an Objective that defines a successful test
On the Participants Details page, you can see how an Employee has been performing in the most recent Sessions. If there is an outlier in the results of a Session's Objectives, you can click on the Session to load the Session Details page. This gives more information about a single specific Session that can offer other useful insights.

If you have a question or any feedback about our documentation please use the Intercom button in the lower right corner of any web page.