Media & 360
Cognitive3D can record gaze on both 360 and rectangular videos & photos in your scenes.
We use a system called "Points of Interest" (POI) allowing you to draw shapes on top of your videos and track hits on top of these specific areas.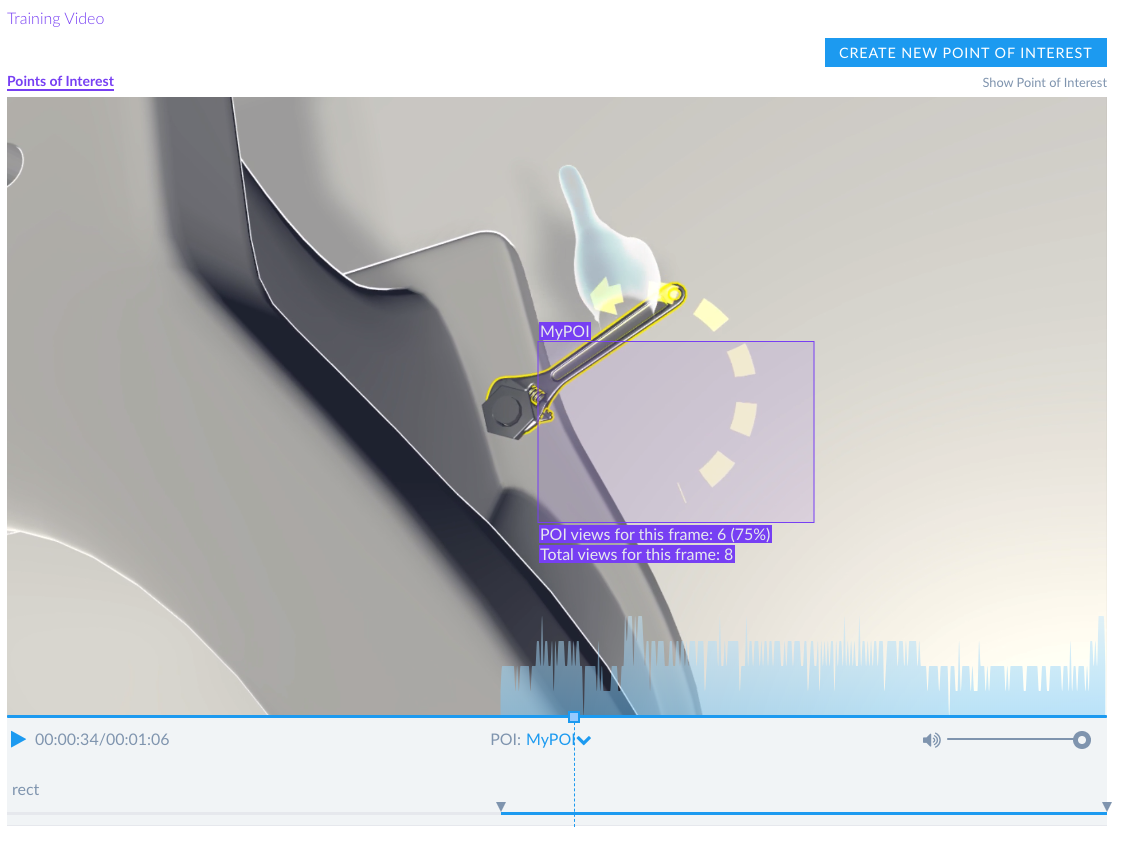 Results stream in from your users immediately, for multiple POIs at once, and setup takes very little time.
Scene Export (Prerequisite)
If you haven't already Exported your scene, you can complete this step via the normal export process through the cognitive3D->Scene Setup menu.
Upload Media
The first step is to upload your media to our system. This is available inside the Media tab on the Project page. You can click the Upload New Media button. You may upload 360 videos, 360 photos, rectangular videos, or rectangular photos.
Note
You will not be able to see your Media uploads until at least 1 user session has occured with the Media present.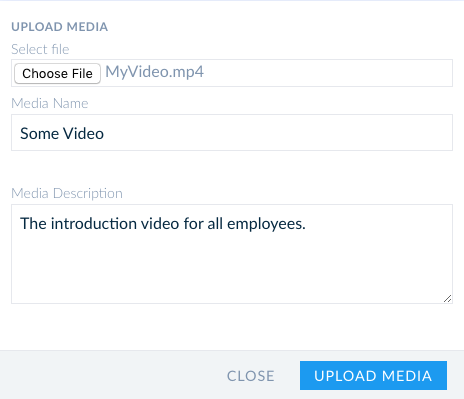 Add the Media Component in the SDK
Adding Media in your app is very easy. You simply need to add the Media Component to wherever your video or photo is being displayed. This must be placed in conjunction with a Dynamic Object component.
After adding the Media Component, you must select your freshly uploaded media from the dropdown, so we can match the IDs for recording gaze information.

After clicking save, you have to select the video player. If this is a photo, you do not have to set this option.
Here is an example of a fully complete video player with all components:
360 Videos (Optional)
You may use your own inverted spheres for 360 videos or photos, but we also have an easy to use tool to create a 360 skybox. This method requires Unity 2017.3 or later. All you have to do is open the "360 Setup" available at cognitive3D->360 Setup.
After selecting your Media file, Media source (which you uploaded to our system in step one) and texture format, you can click on Create to create a simple 360 skybox which will automatically capture user gaze.
Creating Points of Interest
The way we examine gaze on Media is through out Point of Interest system. You can draw areas on your Media which are then used to measure user viewership.
Once you have successfully added your Media Component in Unity, you must run at least one test session for our system to recognize the presence of a certain piece of Media in the specific scene. After running a test session, your Media should be available on the Media tab of a scene.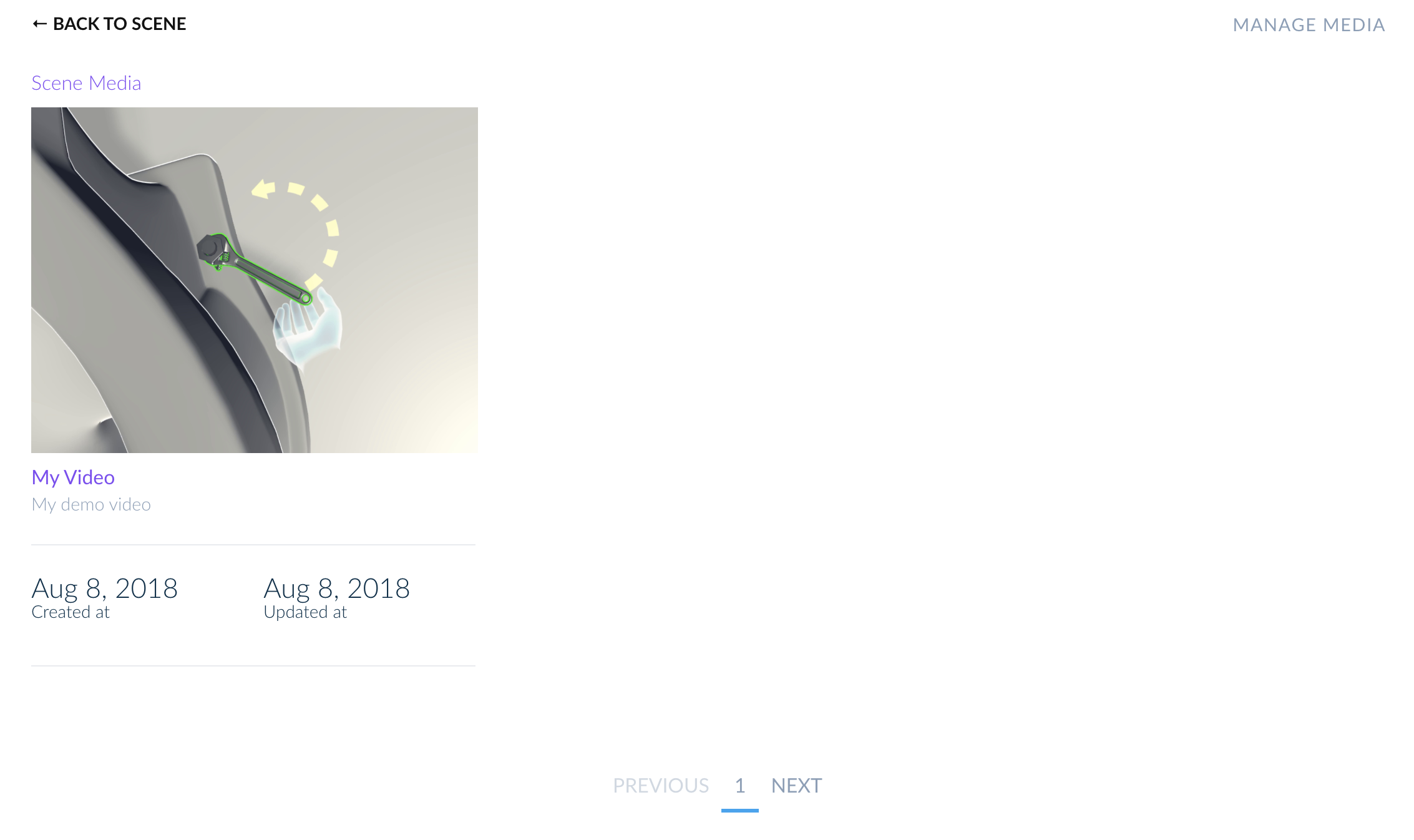 You should see a view like this: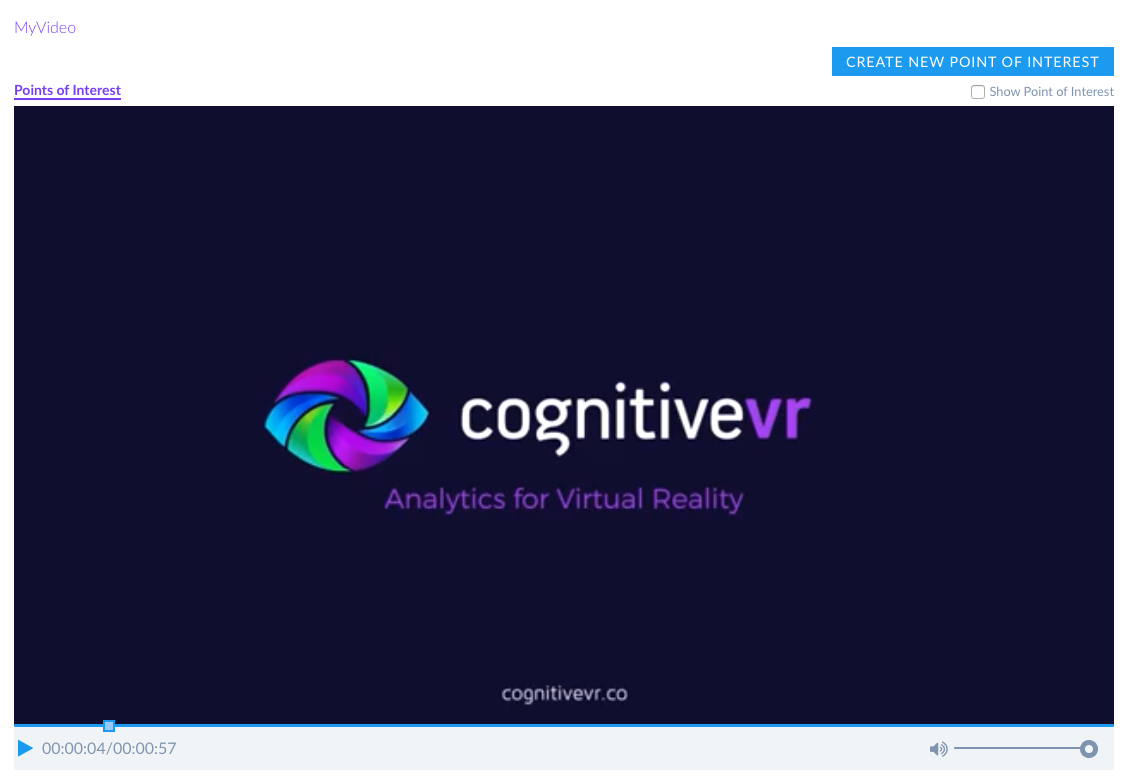 Click on the "Create New POI" button to create your first Point of Interest.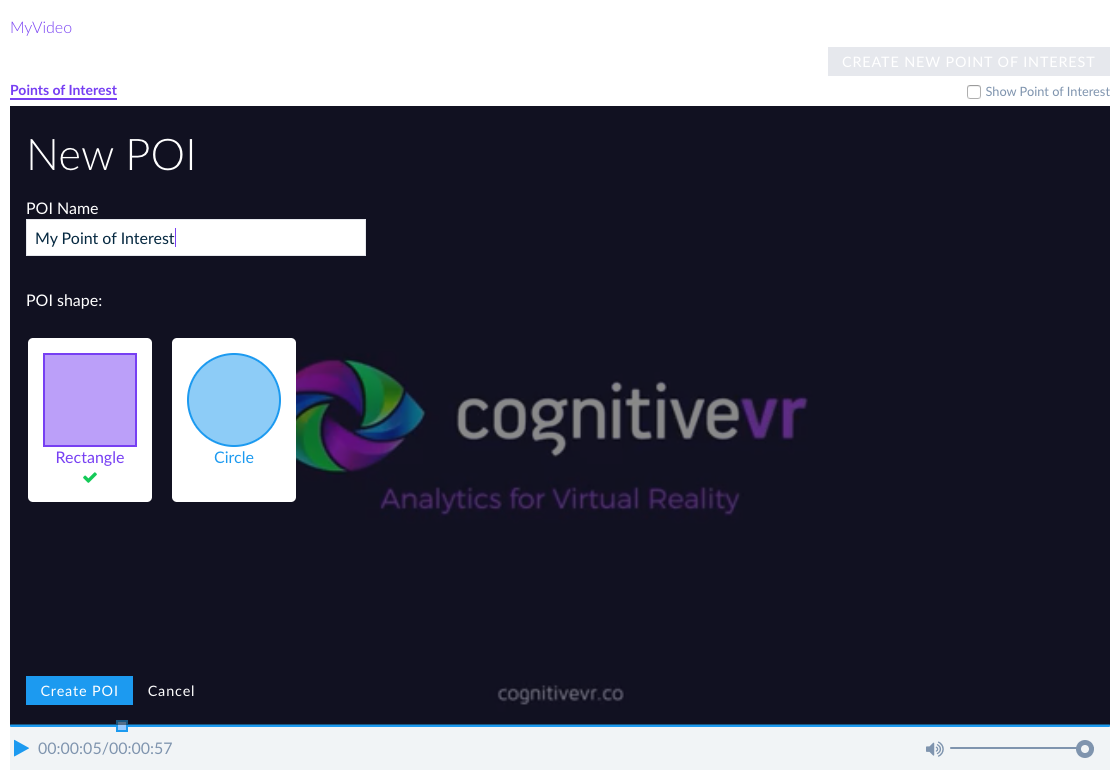 You will be prompted to draw your POI directly on your media. You can simply drag your mouse to draw your POI. You may also edit its position and shape.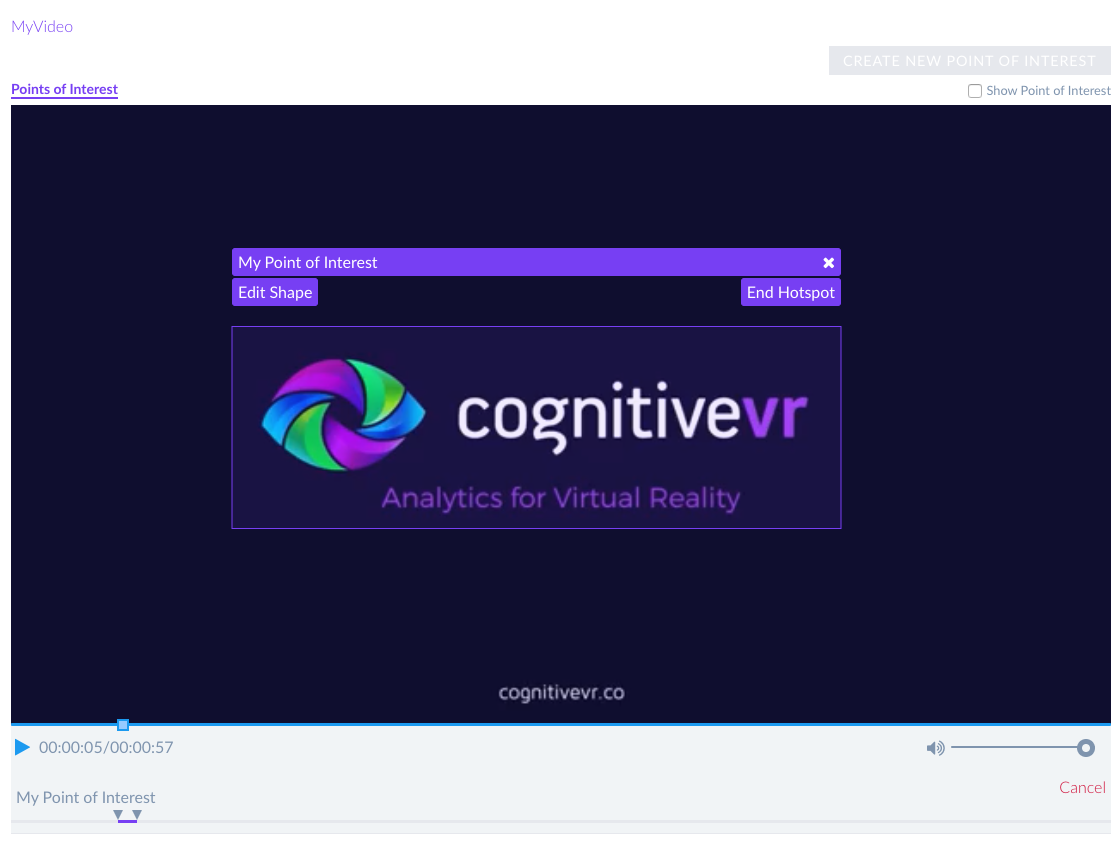 After selecting a shape and a name, you can draw the POI right on the canvas. You can see the timeline change itself as you extend the length of the time the Point of Interest is active. You can also change the shape or position of the Point of Interest to best fit your content.
After you are satisfied with the length of time the Point of Interest is active for, you can finish the creation process by clicking the "End POI" button.
That's it! Now all viewers who gaze within this particular area will count towards this Point of Interest. Metrics will be calculated as new viewers come in.