Active Session View
Overview
The Active Session View provides an overview of recorded session data while the session is playing. This is primarily to ensure all data is being recorded as expected. This is UI interface appears on the computer's display and is not visible in the HMD.
Setup
You can use Select Active Session View Canvas from the Cognitive3D menu to add or select the Active Session View. This should automatically set the VR Scene Camera that is used to display the HMD persepctive on the UI.
Customization
There are a couple options on the Active Session View component.
Saccade Width - The width of the line representing saccadic eye movements in world space
Fixation Colour - Changes the colour of the fixation points
Fixation Display Size - Changes the size of the spheres that represent world-space fixation points
Sensor Timespan - By default, this will display the last 30 seconds of sensor data
Display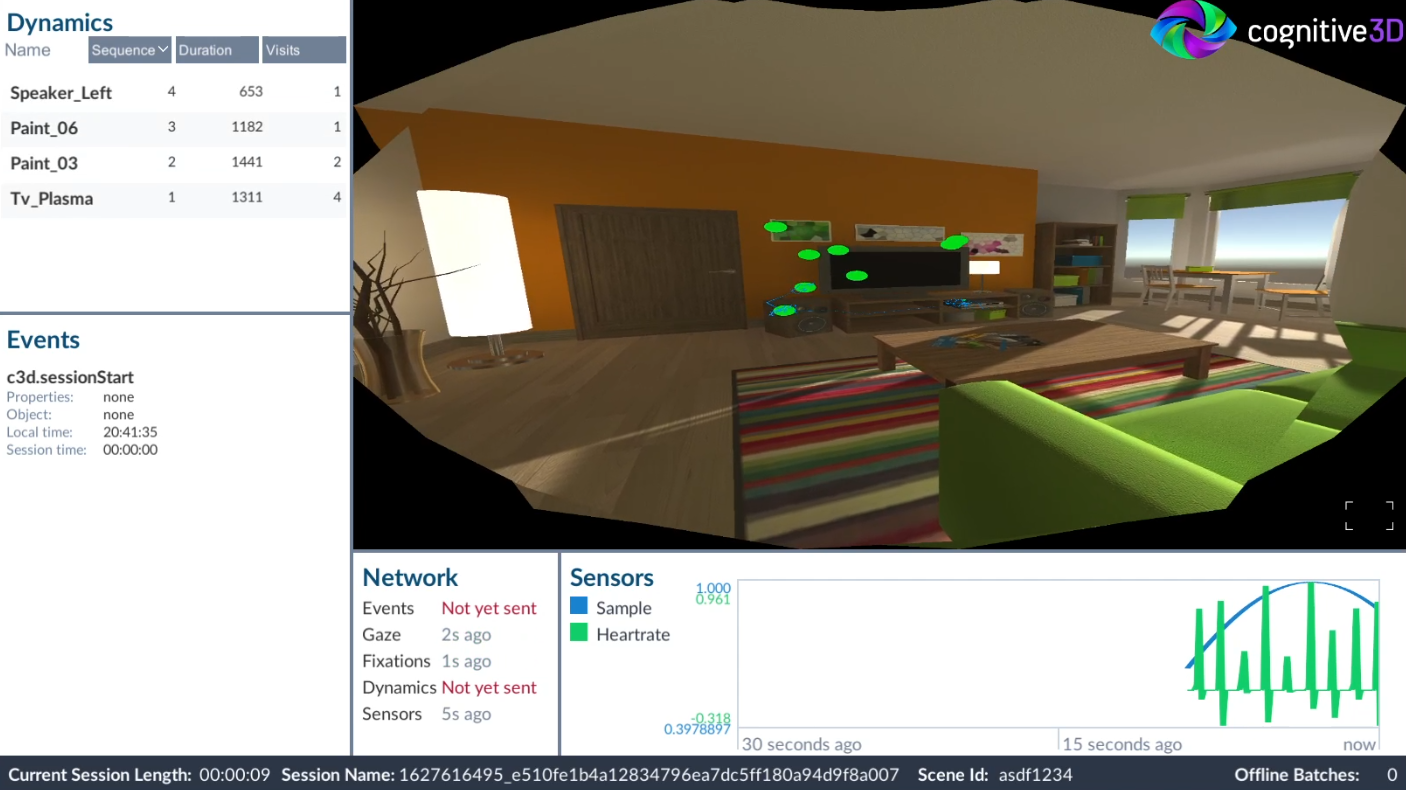 Top Dynamic Objects - Displays the 3 most significant Dynamic Objects, based on the time Gazed or Fixated.

Events - Displays recent events and any properties

Data Batches - Indicates when data was last batched and sent to the Dashboard

Sensors - Displays up to 5 sensor values for the last 30 seconds
Bottom
Current Session Length - The current duration of the session
Session Name - The session name as it will appear on the dashboard
Scene Id - The unique Id to identify the scene
Offline Batches - The number of data batches that are saved locally. See Local Data Cache for details